750 by Night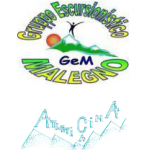 The G.E.M. and Atletica Cima want to allow all sportsmen and women to challenge the force of gravity, immersed in darkness, up the rugged slopes of Mount Guna: a tortuous route with a difference in altitude of 750 metres.
Reaching the top is conquest. Among those who will make it, the stopwatch will determine the best and the relative prizes.
After the great success of the first 3 editions on the pipeline, the 750 is back on the road at night with the 4th edition, which will be held on 09/16/2023.